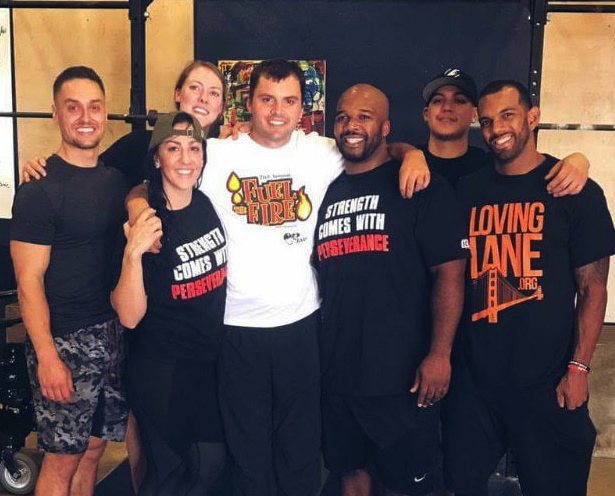 With the holidays right around the corner, I wanted to get this note out to each and every one of you, letting you know how grateful I am for your ongoing support. This is beyond a simple thank you but rather a heartfelt appreciation.
The 2nd Annual 'Fuel The Fire' was a great success, but it did fall short of the ambitious goal that I set out; however, with help from a dedicated committee and from your donations, we were able to raise close to $18,000! This amount will provide me with about half of the funds I need moving into 2018. Although the total raised was short of the goal, it's still a large amount of money and I am humbled by the generosity of friends, family and complete strangers.
I encourage you to take a look at the highlight video from the event (huge thank you to Nick "Niranjan" Desphande and the team at Diamond Entertainment and Arts for putting this together). I'd like to give a big thanks to the committee for a well organized and successfully executed event. Click here to view the video.
In addition, I have some big news to announce! Since early on with this injury, it has been my wish to put together a nonprofit to assist others with similar injuries, primarily to contribute to their physical therapy. "In The Neck of Time" is officially a 501c3! As I plan for 2018, I will be gearing my efforts, time and fundraising towards this nonprofit and away from myself. We are brainstorming ideas for future fundraisers and would like to get your feedback on what you feel would be best. If you could please take a few minutes to answer the following three-question survey, it would be very much appreciated. Click here to take the survey.
Please mark your calendar for Saturday, September 29th, 2018 for the marquee event. We decided to move the big fundraiser to be held in September, as that is National Spinal Cord Injury Awareness month. Stay tuned for more information on this event, as well as others, as we take this from helping one individual to helping others.
I wish you all a Happy Holiday season. I'm looking forward to getting the ball rolling in the New Year!
Sincerely,
Lane Edwards